Craig Pindell
Fine Art Photography
Water: The lifeblood of our planet
When I began serious photography, one of my favorite subjects was water. Slow moving or fast moving. Mirror clam or frothy waves. Towering waterfalls or frozen solid. Something about photographing water has always been special to me. The technical challenges of photographing water are interesting to me.
I have hundreds of negatives of water related images, and it was a challenge to edit the number down to the few that are presented here. Every photograph is important and special to me. Leaving any of them out of the mix is hurtful in a way. I know it is silly, but it is a real problem. I will keep changing these images and adding to the gallery, so stop by back.
I hope you enjoy these few favorites.
Guernsey Waterfall

Waterfalls at the end of the spillway of the dam

Guernsey Wyoming State Park

1979
1283

Ice Falls

Near the Hot Springs, Thermopolis Wyoming

December 27, 2002
1281

Curved Tree At Mirror Lake

Snowy Range Wyoming

September 11, 2003
810071


Tensleep Creek

Tensleep Wyoming

October 8, 2008
Bandon Beach 2
Bandon By The Sea, Oregon
October 19, 2013
1078

Floating Rock

Leigh Creek Campground

Tensleep Wyoming

June 9, 2001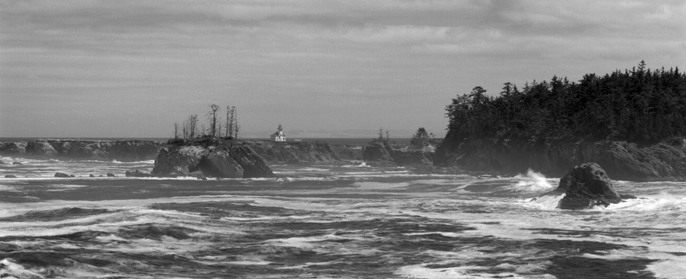 1547
Shore Acres Lighthouse Near Florence Oregon
June 11, 2007
1237
Upper Terrace of Mammoth Hot Springs

Yellowstone National Park

October 21, 2002
250
Sunrise, Lake Marie

Snowy Range Wyoming

August 1995
1145
Calf Creek and Lower Calf Creek Falls

Utah

October 16, 2001



1285
Ice Falls Near The Hot Springs

Thermopolis Wyoming

December 27, 2002
228A
Beaver Pond and Reflections

Vedawoo Wyoming

July 17, 1996
810073
Water and Rocks, Leigh Creek Campground

Tensleep Wyoming

October 8, 2008
810008
Waterfalls By Sugarloaf Road

Snowy Range Wyoming

September 11, 2002





810079
Waterfall Near Many Glaciers Hotel

Glacier National Park

August 4, 2009
1132

Lower Calf Creek Falls

Utah

October 16, 2001
1232

Keppler Cascade

Yellowstone National Park

October 20, 2002
1436

French Creek Below Lake Marie

Snowy Range Wyoming

September 11, 2005
Bandon Beach 4
Bandon By The Sea Oregon
October 19, 2013
1241

Tower Falls

Yellowstone National Park

October 21, 2002
1195

Lake Marie Reflection

Snowy Range Wyoming

September 11, 2002
1339
Mono Lake Tufas

Bishop California

October 14, 2003
1553
3 Waterfalls on Sweet Creek

Sweetcreek Canyon Oregon

June 12, 2007
810082

Waterfall On Logan Pass

Glacier National Park

August 5, 2009
1286

Ice Falls Near The Hot Springs

Thermopolis Wyoming

December 27, 2002
Click here to return to the Galleries
Click Here to Return to the Home Page
Designed by: Craig Pindell